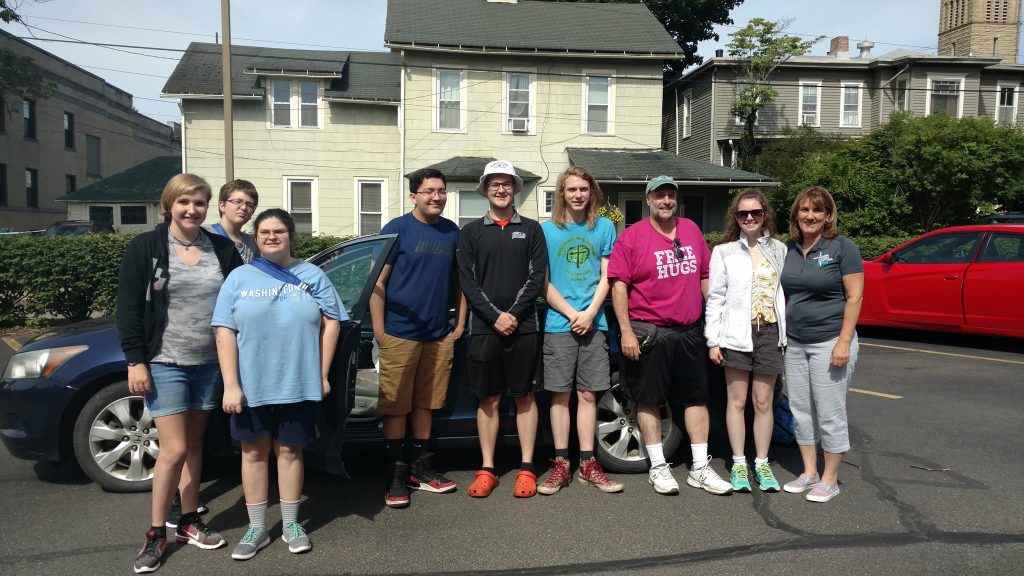 Youth Ministry – The Losers
The Losers (based on Jesus' words: "Whoever loses his life for my sake will gain it) is First Lutheran's youth ministry program for middle and high school students! We enjoy being together whether it's rock climbing in the woods or serving at a soup kitchen or drop in center in Erie. We like to stretch the comfort zones in a lot of areas of our life. Many of our students participate in canoe trips, retreats, working in soup kitchens, Operation Christmas Child, The 30 Hour Famine (yes, it is possible for teenagers to go 30 hours without food!) and mission trips. We've repaired houses in Pittsburgh, worked on the Heifer International Farm near Boston, done advocacy work in Washington, DC, served in Savannah, Georgia, to the Nashville, Tennessee area to help flood victims, went to Cherokee, North Carolina to work on the Rez, and in 2019, we went to Wall Township, NJ to help clean up after Hurricane Sandy.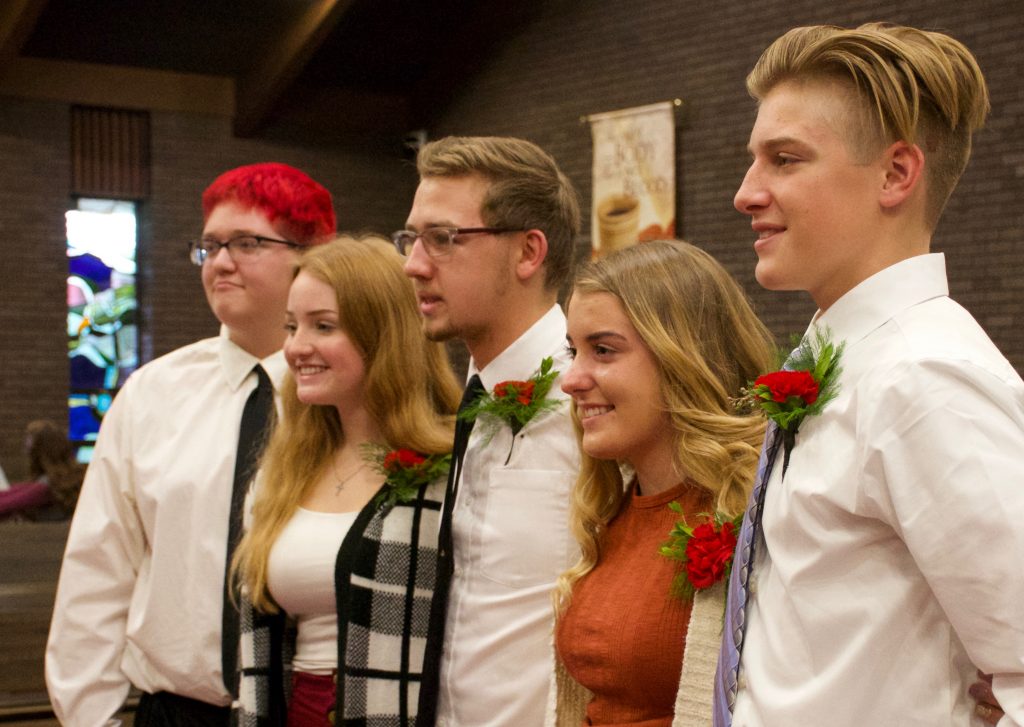 Confirmation Camp
Each summer our kids going into 8th, 9th and 10th grade take off to camp Lutherlyn to literally build the church! No, not a church building, but the church – the family of God – warts and all. We spend a week learning about God's love for us and how to live out our faith.
We gather with other churches from Northwest Pennsylvania and study the 10 commandments (1st year students), the Apostle's Creed and Lord's Prayer (2nd year students) and the sacaraments – baptism and holy communion (3rd year students).
We work hard and we play hard with all the church camp amenities included – gaga ball, ziplines, group challenge events, all-camp activities, campfires and more! It's fun and learning and it's a great time!
Students are confirmed on Reformation Sunday (the end of October) of their sophomore year.
Sunday's Cool
Sunday's Cool begins at 9:31 with our opening in the sanctuary. After some camp style songs, offering and prayer, the students in pre-Kindergarten through 5th grade head off to class. We have a pre-K/Kindergarten class, 1st and 2nd grade class and a 3rd-5th grade class, a middle/high school class as well as a bible study for adults that also begins at 9:30 a.m.
T.A.P. – The Alleluia Program/Young Disciples
As part of our church family's baptismal promise to you and your children to help them grow in their faith and learn more deeply how much God loves them, we are encouraging you to take advantage of The Alleluia Program here at First Lutheran. The Wednesdays after-school program begins at 3:47 with a snack then a fun opening worship and then moves on to recreation and crafts, then class time and finally dinner. We have a fun table game each week and special theme nights, too!
Most students come to church straight from school on Wednesdays and we will again provide transportation for students who go to WAEC and St. Joe's!
We are getting revved up for another great TAP season and we want your child(ren) and you to be part of it! TAP is designed for students in 1st through 12th grade and goes from 3:47 until 6:00 p.m. This year we begin on September 14th with FUN NIGHT!
As of right now, masks are optional. We will keep you updated on any changes. Let us pray that we have a successful T.A.P. program
Third Grade Bible Presentation
Each September, our family at First Lutheran gives Good News Bibles to our 3rd graders. These bibles are easy to read and are a great resource for kids and parents! We also present the students with a bookmark and encourage them to read one chapter in the book of Mark each night – that way they will finish one book of the bible in a little over two weeks!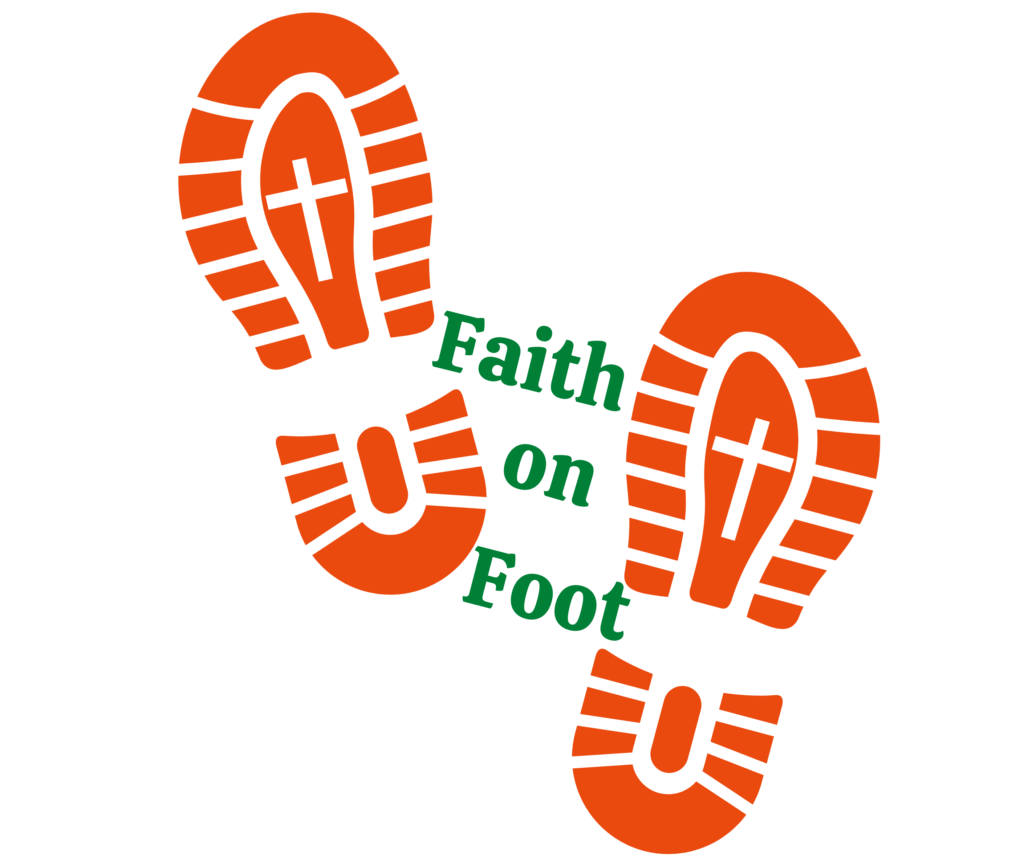 FAITH ON FOOT is a new ministry of empowering youth for 6th-12th Graders! Churches of different denominations coming together with the mission. To develop disciples by offering fun and meaningful activities that establish and strengthen relationships between Christ and our community.
Click the button below to download the complete brochure and permission slip.