March 31. 2020
Dear faithful family,
First Lutheran's Church Council has voted wisely to not hold public worship services on Sunday, April 5 (Palm Sunday), Thursday, April 9 (Maundy Thursday), Friday, April 10 (Good Friday), Sunday, April 12 (Easter Sunday) and Sunday, April 19 (2nd Sunday in Easter). Council will again meet on April 20th and make the determination if additional services will be cancelled after the 19th. We will keep you posted in the decision-making process. While we will miss being in community for these special days within the church year, we will hold the world, this country, our city and church community in prayer.
As we continue to make the best of this difficult situation, we will continue providing ONLINE worship services on our website (flcwarren.com/worship) & Facebook Live during Holy Week and beyond:
Sunday, April 5th at 11:00 a.m. (If you are out running errands, you can pick up a palm at the parking lot sidewalk going into the sanctuary on Thursday or Friday and place it on your door as a symbol of celebrating Palm Sunday)
Thursday, April 9th at 7:00 p.m. – "A new commandment I give to you…"
Friday, April 10th at noon – The Passion Story according to St. John
Sunday, April 12th at 11:00 a.m. – The Resurrection of our Lord
Sunday, April 19th at 11:00 a.m. – Second Sunday in Easter
We continue providing worship, online and zoom bible studies, daily e-mail devotions and words of encouragement to let you know that we continue to be here for you. We encourage you to be in contact with friends and family members through e-mail, phone or letter and let them know that you are thinking about and praying for them.
We will continue to keep you updated through our email blasts (call us with your email address if we don't have it!!), through our website (flcwarren.com), Facebook, and through the mail.
Thank you for your prayers for your continued financial offerings to this ministry. You are encouraged to consider what you would normally give each Sunday and make that same offering through the mail or through our webpage. This is an amazing, giving church and I thank you so much for your generosity.
Finally, a word of thanks to our staff and many volunteers who have been making and delivering food for students and running errands for those who may be limited in getting out of the house, or who need to stay home because of existing health concerns. Please keep checking in with one another! Although we are not gathering at the church for meetings, gatherings and outreach, the staff is working – be sure to contact us if we can serve you!
Remember to stay isolated and stay connected!
For more info, see March 17, 2020 Letter
Shalom,
Pastor Jeff
WELCOME TO THE FIRST LUTHERAN CHURCH WEBSITE.
We hope this site will help you learn more about us and our witness for Christ. We strive to recognize and nurture the Christ in ourselves and each person that we encounter along the way. Our church is a thriving community of believers, and lovers of the word of God. First Lutheran has a long tradition of outreach and service to its members and the community. We hope you will join us for service on Sunday to experience for yourself the fellowship of Christ.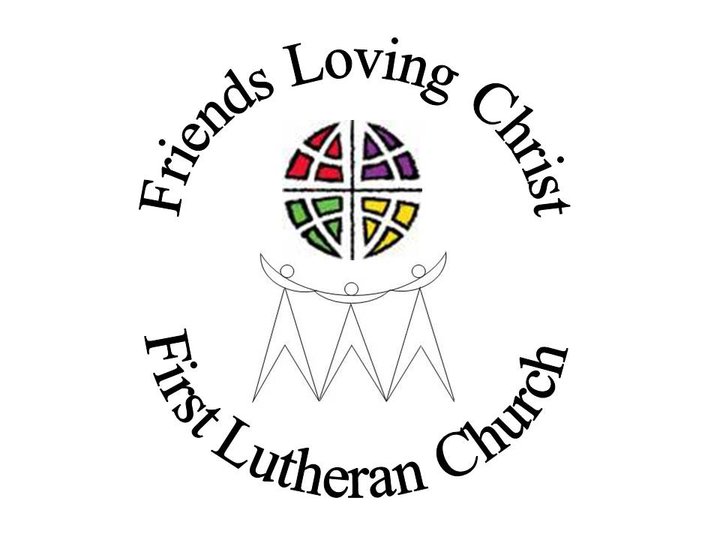 CHURCH SERVICES
HOLY COMMUNION SERVICES
Fall/Winter Hours 8:00AM & 11:00AM
SUNDAY'S COOL/ADULT CLASSES at 9:29AM!
OFFICE HOURS
MONDAY – FRIDAY
9:00AM-Noon
1:00PM-4:00PM
THE STAFF
The Rev. Jeff Ewing
Pastor
Alayna Robb
Office Manager
Tom Schultz
Financial Secretary
Cheri Kellogg
Director of Children, Youth & Family
Jack Hemink
Director of Music