Check out our full version of our February 2020 Lantern here!
25 Give thanks for the Deaconess Community of the ELCA and for women who have responded to God's call in a variety of roles and settings in the church and world, proclaiming the gospel through ministries of mercy and servant leadership.
FALL & WINTER WORSHIP TIMES are at 8:00 and 11:00AM with Sunday's Cool for ages 4 – adult at 9:31AM!
WORSHIP, WORSHIP EVERYWHERE! Well, not everywhere. But First Lutheran hosts a communion service at the Rouse Suites on the 4th Tuesday of each month beginning at 2:00 p.m. Pastor Jeff always welcomes members to join him for these services. First Lutheran also hosts a worship service at Warren Manor on the 1st Monday of the month beginning at 1:15 p.m. and at the Watson Home on the 4th Sunday of the month beginning at 4:00 p.m. Your pastor also presides at Hospice Services at Kinzua Health Care, and memorial services at the Watson Home. This is just one example of our congregation's outreach into the community. These worship services are able to be provided because of the generous stewardship of each and every one you! Thank you!

TUESDAY, FEBRUARY 25: SHROVE TUESDAY PANCAKE SUPPER Come and taste the awesome flapjacks as we clear the pantry for Lent. A free will offering will support the LMM Scholarship Fund at Union Seminary (formerly Gettysburg and Philadelphia Seminaries). Dinner will be served continuously from 5:02 – 6:47 p.m. It's a good meal for a great cause! Hope you can join us!
RECONCILING IN CHRIST TASKFORCE UPDATE: Special thanks to everyone who participated in the taskforce's Q&A/Bible Study session. We hope it was an informative and educational time for you as we continue the process of welcoming all people with God's love. As we discussed, the goals of the taskforce are to educate our faith family (oftentimes that can mean inviting people to look into themselves to see where they are personally regarding their prejudices and how that relates to God's message of inclusion) and craft a welcome statement that will let the broader community know that First Lutheran is an open, safe place to worship and live out their faith. If you have any questions, comments or suggestions, please feel free to touch base with a member of the taskforce: Ralph Farone, John Schwone, Kris Whitaker, Don Reed, Mary Worley, Sally Hawkinson, Sandy Wachter and Pastor Jeff. Again, thank you for your response and participation and please check the kiosk, bulletin and newsletter for RIC updates.
ASH WEDNESDAY SERVICES SET FOR FEBRUARY 26TH On Ash Wednesday we begin our forty-day journey toward Easter with a day of fasting and repentance. Marking our foreheads with dust, we acknowledge that we die and return to the earth. At the same time, the dust traces the life-giving cross indelibly marked on our foreheads at baptism. While we journey through Lent to return to God, we have already been reconciled to God through Christ. We humbly pray for God to make our hearts clean while we rejoice that "now is the day of salvation." Returning to our baptismal call, we more intentionally bear the fruits of mercy and justice in the world. There will be two opportunities to participate in worship on Ash Wednesday: Noon at St. Paul Lutheran (306 Conewango Avenue) and at 7:00 p.m. at First Lutheran.

LENTEN SERVICES – 2020 Again this year, we are teaming up with many city churches who will be hosting our Tuesday evening Lenten services. Worship will begin at 7:00 p.m. and this year's theme is: "Symbols of the Season". We hope you can join us for Holden Evening Prayer and all offerings from these services will go to The Crossing. We will also have a fellowship time following the services which we hope you can attend! Below is a list of dates and locations.
| | | | |
| --- | --- | --- | --- |
| Date | Location | Preacher | Symbol |
| March 3 | First Lutheran | Matthew | Lamb |
| March 10 | First Presbyterian | Jeff | Dove |
| March 17 | St. Joseph RC | Larry | Chalice |
| March 24 | Trinity Memorial Episcopal | Rebecca | Crown of Thorns |
| March 31 | St. Paul Lutheran | Rick | Fish |
MISSION TRIP 2020 – It's time to start working on this year's mission trip! Are you interested in joining us this year? If you would like to hear about being a part of this ministry this year, please come to our first meeting on Sunday, February 9th. We will meet in Niewoehner Hall for a lunch meeting after the 11:00 a.m. service. We will present ideas on where to go and what we might be doing. This is your opportunity to be a part of the planning as well as a member of this year's mission team. We will begin fundraising and team-building in the next few weeks. Come be a part of this year's adventure!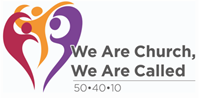 The 50-40-10 Initiative through the ELCA is a celebration of inclusion. It was 50 years ago on November 22, 1970 that the first woman was ordained in a Lutheran Church in America. 40 years ago, Earlean Miller was the first woman of color to be ordained in a Lutheran church body in the United States. And 10 years ago the ELCA's decision to Remove the Barrier to Ordination for LGBTQU+ individuals was adopted. We, as a church, have come a long way in opening the doors for people to live and serve fully in ways that God has called them. May we continue to break down barriers that exclude people and build bridges to include everyone.
FIRST LUTHERAN IS ALWAYS SEEKING VOLUNTEERS to help in the office, serve on our TAP staff, participate in the Quilters Workshop, help with fundraiser dinners, Produce Express, Senior Fellowship, Sunday's Cool, Social Ministry activities, Holiday Meals, Trunk n' Treat, etc… If you are ready to jump in to serve (or serve in an increased or different capacity), contact the church office and ask for Pastor Jeff, Alayna or Cheri! We look forward to hearing from you!
Did you know… that our advent tree ornament fundraiser that was so graciously supported by our church family raised $1065.00 for the ELCA Good Gifts project through Lutheran World Relief?! It's true! Thanks to all who purchased ornaments!

"Love never gives up. Love cares more for others than for self. Love doesn't want what it doesn't have. Love doesn't strut, doesn't have a swelled head, doesn't force itself on others, isn't always 'me first,' doesn't fly off the handle, doesn't keep score of the sins of others, doesn't revel when others grovel, takes pleasure in the flowering of truth, puts up with anything, trusts God always, always looks for the best, never looks back, but keeps going to the end. Love never dies" (1 Corinthians 13:4-8a, MSG). May all of our relationships be filled with this kind of love.
SENIOR FELLOWSHIP Worship with communion begins at 11:00 a.m., and lunch at noon. If you are not on a call list, please contact Alayna at the church and we will be sure to get you on one for a friendly reminder each month! On Tuesday, February 11th, Pastor Randall Frenz, chaplain for Bethesda Lutheran Services will tell us all about the organization and what they do for others!

CARE PACKAGES FOR COLLEGE STUDENTS AND MILITARY PERSONNEL. Our Social Ministry committee is once again asking for baked goods (cookies/brownies) and other items such as pencils, pens, Kleenex (small packages), wrapped candy, gum, notepads, snack sized candy bars, microwave popcorn, etc. for 21 packages by Monday, February 10th! Thanks for helping us show the college students and military personnel they are loved by their church family. There is a collection box in the Narthex. PLEASE SEND THE OFFICE YOUR STUDENT'S NEW ADDRESS SO WE MAKE SURE THE BOX OF GOODIES GETS TO THEM!

IMMIGRATION PROGRAM… News stories of refugees fleeing strife are never-ending, and we in Northwestern PA are often touched by them. Paul Jericho, associate director of the Multicultural Community Resource Center of Erie, will address this issue and its impact on our state and region in a talk entitled, "Immigration 101", at the Warren Public Library on Wednesday, Feb. 5 from 1-3PM. The enlightening program, free to the public, will be held in the Slater Room and light refreshments will be available. Mr. Jericho has accompanied groups of refugees, who now reside in Erie, to Warren County for outdoor recreation over the past two years.
INCARCERATION SUPPORT GROUP is a new group for family members of incarcerated (or recently released) individuals that will be meeting on the 1st and 3rd Mondays of the month from 6-7:30PM at First United Methodist Church. The mission of the support group is to provide a supportive, safe, non-judging and confidential environment in a Christ-centered program. Childcare will be available. Please use back entrance off parking lot. For more information, please see flyer on the kiosk in the narthex.
ALTAR FLOWERS FOR 2020! These are dates you can purchase flowers for this year:
February 23 March 8, 22, 29 April 19 (2 vases) May 31 July 5, 26
August 9, 16 October 11 (2 vases) November 8, 22, 29
Call Kris Whitaker (726-2843) or email whitakerc@verizon.net to place an order.
SOUPER BOWL OF CARING is Sunday, February 2nd after the 8am and 11am services. The Losers and Sunday's Cool children will be collecting donations and providing coffee/juice and donuts in the Narthex. We are donating 100% of this collection to our local Camp Halo. It's a simple way to have a great impact in our community!
WINGS AND THINGS APPRECIATION EVENT Wednesday, February 19th at 6:19pm is our Wings and Things Appreciation Event. If you have been in any part of working with our children in the last year, you're INIVITED! (Sunday's Cool, TAP, Loser's, VBS, Nursery, Christian Ed Committee, Youth Gathering, or Children's Message). Please call 723-6450 or 688-0640 and let Cheri know if you're coming.
Jeff Granger, Emily Hecei and Rose Mary Landon, Katie Bimber, Elaine Crandall, Ralph Farone, Bob Gregersen, Sally Hawkinson, Keith Hedges, Linda Ross, Sunny Thomas, and Randy Witmer comprise First Lutheran's church council this year. Please feel free to reach out to them with thoughts, questions, suggestions, insights, etc… Through you, they have been called and elected to be servant leaders – to guide our church family where God is leading us. We thank them for their service and their leadership!
LOSER'S WE CAN DO THIS, WE ARE STRONG!! On Thursday, February 27th at your own home, you will STOP eating at 6pm, go to school, no food just water! At lunch if the kids are asking why you're not eating, tell them you are doing the 30 Hour Famine with your church! Right after school, come directly to church and we will have activities, crafts, running bingo at Kinzua Nursing Home, and movies to watch until MIDNIGHT! Then we will finally EAT something light and send you home at 12:30am. If you have any questions, please call Cheri at 723-6450 or 688-0640. Adults, who want to join Cheri in this great event can help with activities and preparing a light dinner- and thank you! It is always appreciated!!

LEAP FOR LOVE 2020 is happening on Saturday, February 15th at 11 AM at Island Park in Youngsville! This is a wonderful opportunity to gather with other Love INC friends and supporters to watch a few brave souls take the leap into the chilly Brokenstraw Creek water for the cause of Love INC! Visit their website http://loveincwc.org/ for Leap details, registration and sponsorship sign-ups.
STEWARDSHIP WORDS TO LIVE BY: I believe stewardship is what you do with all of the gifts God gave you. All of the gifts and talents. So if you want to live the stewardship calling entrusted to you by your Father, ask yourself, "What have I done today (or this week) to live the stewardship calling given to me through the many gifts of which I am a mere steward on this earth?" In what person or ministry of your church or community have you "invested" your valuable time and talents in hopes of the ultimate "return on that investment" of an eternal life filled with joy, peace and love? – Bill Marianarus
FUN FACT: Our Christmas Holiday Meal preparation and delivery provided over 300 dinners for folks in our community! Thanks to all who prepped, cooked, packed, delivered and cleaned up – this is a great witness of working with other congregations for the well-being of those in our community who need support!
SIMPLIFYING YOUR LIFE! Looking for a way to simplify your life? First Lutheran has a number of opportunities for you to do either automatic withdrawals or mobile app donations. Simply Giving is a program that allows automatic withdrawals from your checking or savings account, in payment of your weekly, semi-monthly or monthly contributions to our church. You can designate donations to Current & Benevolence, Building, or even Special Offerings (such as the Organ Fund). You may stop or change your donations at any time. Interested? See Tom Schultz for a Simply Giving Authorization Form, and he will help you with it. We also have GivePlus, which is a way to give your offering online and through a mobile app. Go to our church's new website flcwarren.com/give and you can get started right away. It can't be any simpler than that!
DID YOU KNOW…First Lutheran's Free Little Middle School Library has given away over 100 books? Although the intention is for the books to be borrowed and returned, we know that they are serving their purpose for the students who need them! Thank you for your generous support of this outreach into the community